12.30pm
Gulaga Stage
Blue Mallee Duo are an elaborate local act with an impressive array of original songs and stories to match. Singer songwriter Blue Mallee takes you on a journey with his guitar, stompbox, pedalboard and harmonica, and his partner in crime Niev brings her voice, synthesizer and bodhran to the mix. This duo is pushing the boundaries of contemporary indie folk music with traditional influences. After receiving a music grant in 2019, Blue Mallee has just released the debut EP Shout That Whisper.
2.45pm
Barunguba Stage
ChangoTree have song-hopped the globe, travelling, recording, writing and performing shows in Canada, New Orleans, Texas, Ireland, New York, UK & France, as well as touring the Oz east coast.

Their music is magical roots, blues-cruise, funky-folk with a splash of harmonies, swampy grooves with echos of "Rasta" Reggae.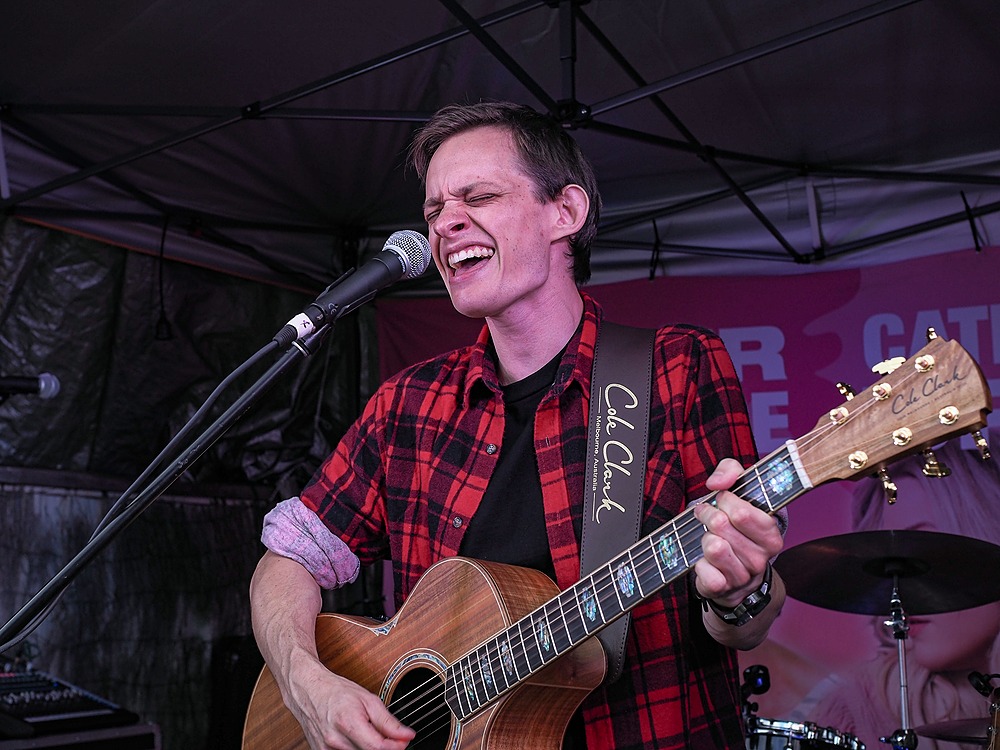 12.15pm
Barunguba Stage
Corey Legge plays heartfelt alt-country and roots-rock, drawing influence from growing up amongst the fertile pastures surrounding Bega (NSW). Now based in Wollongong, Corey has released three albums in three years, resulting in high rotation on ABC Country and a slew of support slots for high profile artists including Fanny Lumsden, Amber Lawrence, Catherine Britt and Ash Grunwald. Corey's debut single "Driving out of Eden" was shared by the legendary James Taylor, adding to the already considerably large buzz around Corey's music and live show. Corey's storytelling and guitar prowess are not to be missed.

Corey's most popular single "I Don't Know What I've Got Myself in For" peaked at #2 on the Australian Country Radio Charts, while 7 film clips were added to CMT on Foxtel. Corey's recent singles "What Now?" and "Love You & Leave You" both cracked the CountryTown Hot 50 chart.

Corey will be recording with multi-award winning producer Nash Chambers in 2023 (who has previously worked with his sister Kasey Chambers, Jimmy Barnes and Paul Kelly). Corey will also be touring Europe in 2023, with solo shows in Germany, Belgium and the Netherlands.

Corey is proudly endorsed by Cole Clark guitars.

"A national treasure in the making."
Kath Devaney (ABC Country)
General Store, 10.45, 12.30, 14.30
General Store forecourt
Another messy Festival Favourite, just for the kids! First to finish the donut on the string without using hands, wins the prize!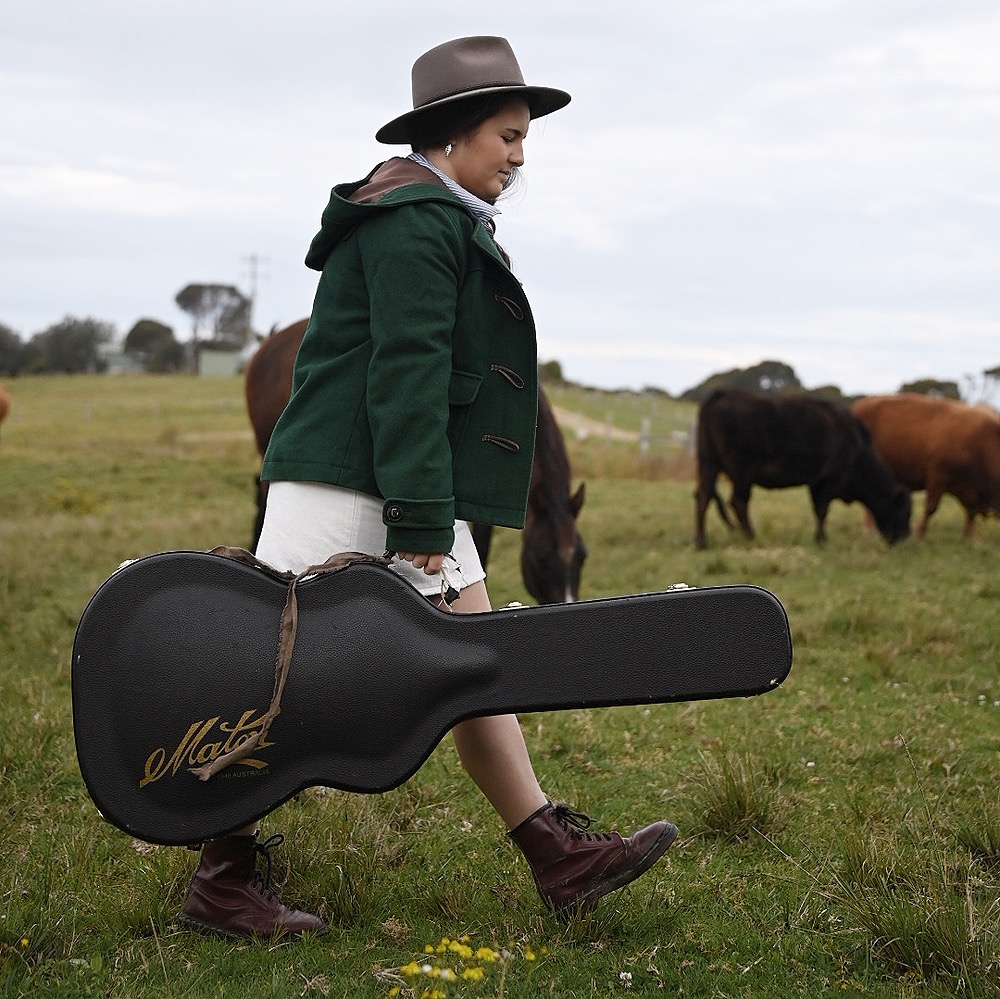 1.30pm
Barunguba Stage
Felicity Dowd has always believed a song is only as good as its story.

A full-time, van-lifer and troubadour emerging from the Far South Coast of NSW, Felicity uses her acoustic performances to tell stories that intertwine the experiences of the world around her. Inspired by an eclectic and ever-changing landscape of genres her music is diverse, drifting between the boundaries of Folk and Country music.

Felicity is an accomplished storyteller, spending her life on the road sharing stories with love and heart. Named the NSW Folk Federation Young Folk Artist of the year in 2020, Felicity has grown up surrounded by the wholesome and authentic world of Folk Music. A graduate of the renowned Talent Development Project and a multi-award-winning songwriter, Felicity has used her skills to captivate audiences across Australia, with deep stories and humorous tales.

Don't miss the chance to see this young troubadour in her element!
All day
Get a partner and see how far you can toss an egg before dropping it! Have you tried rolling a wheel of cheese? sponsored by the Tilba Dairy this is your chance to show your skills... but watch out, it rolls around a lot! Did you say Donuts?!? you're welcome to eat it... if you can catch it - no hands though!
3.00pm
Gulaga Stage
Goldie are a 5 piece band, based in the Bega Valley. They will have you dancing and feeling great about life with their modern funk flair and latin influences.

They've supported the Black Sorrows, rung in the New Year at BRITE NYE at Cobargo, and played fantastic sets at some of our favourite local live music venues.
11.00am
Barunguba Stage
Jakob is a talented local musician, performing covers of songs old and new. His raw talent and variety will keep you entertained til the end.
10:00am
Gulaga Stage
Jazz Alley is a toe tapping and fun Band, playing Traditional Jazz from the 20s/30, a driving sound consisting of 5 members , with instruments consisting of Clarinet, saxophone , trombone, Banjo , Tea Chest Bass, Drums .
All day
The Small Hall
The KidsZone has activities to keep kids of all ages entertained throughout the day. You can check in with the great team from the Tilba RFS, be Insta-worthy at our Selfie Spot, make craft and chillout in the Small Hall, and test your skills in ... the donut eating competition!
10.00am
Near Cheese Factory
Iain and family make knives, by hand. Chef's knives, hunting knives, intricate damascus knives and axes. Each and every one is completely unique! Every Tilba Festival they set up a mobile forge and give us a taste of a blacksmith's work
11.15am
Gulaga Stage
Punkalla Holler is a stomping & hollering group of Tilba locals, performing original songs written about Tilba and its surrounds with a bluegrass-country style and a hollering choir.
From stories of the towns history to ballads about its beauty.
Punkalla Holler. Songs of Tilba.
9.45am
Barunguba Stage
Soul Stories is the fusion of performers based on the beautiful NSW Far South Coast to perform and record singer/songwriter/guitarist Richard Cooke's original songs. His music fits loosely into the alternative independent genre featuring poetic narratives of life, the environment and social commentary. The material is progressive folk rock mixed with strains of celtic blues, latin, reggae and alternative rhythms.
1.45pm
Gulaga Stage
Get your dancing shoes on as local band The Shannanigans play classic Blues with a touch of Swing!
Their lineup features Shanna Provost on vocals with Al Leake on lead guitar, Duncan Bond on keys and harmonica, Andrew Read on bass and Kerrin Dow on drums. Old School Rules!
Tilba District - Our Living History
All day
The Big Hall
A unique opportunity to delve into some of Tilba's history and culture. Six panels have been created depicting information about the area's geology, gold mining, dairy industry and social and sporting life over the years. This is complimented by a video of various oral history interviews.